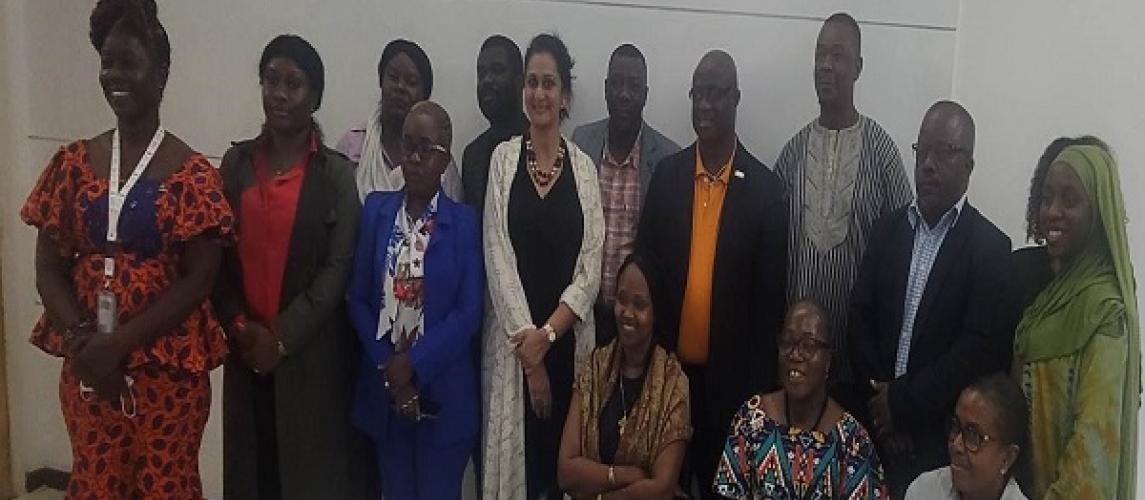 Liberia Government Declares At-Risk Youth Issue a National Emergency to be Treated as Ebola or COVID-19
The Government of Liberia has described the increase of At-Risk Youth in Monrovia and other cities and communities across the country as alarming and is posing a serious threat to national security.
Speaking at the Steering Committee meeting of At-Risk Youth at the Samuel Kanyon Doe Sports Complex in Paynesville on Friday, June 23, 2023, Finance Minister Samuel D. Tweah Jr. said that President George M. Weah has informed him that the At-Risk Youth issue is a National Emergency and as such, it should be treated like EBOLA or COVID-19 pandemics.
Minister Tweah said the Steering Committee should adjust its work plan so that within the next 60 to 90 days, there will be no At-Risk Youth harassing people in the streets.
He stressed that the committee must design short and long-term plans for the program and design it in a way that the At-Risk Youth will go through all the stages of rehabilitation and skills training so that they can be productive citizens and will not return to the streets.
Liberia's Finance Minister noted that between now and Friday of next week, he will transfer 1 million United States Dollars into the accelerated account to begin addressing the At-Risk Youth Issues. "I don't want to see them in front of Finance or roaming the streets of Monrovia within the next 60 days," he stressed.
With the infusion of the 1 million dollars to the program by the government of Liberia, the Steering Committee Chairman and Minister of Youth and Sports D. Zeogar Wilson, and partners lauded the government and agreed to work with local service providers in and out of Monrovia since the government doesn't have prepared rehabilitation center set-up yet.
The Steering Committee Chairman and Minister of Youth and Sports D. Zeogar Wilson, has designated Assistant Minister Dr. Gorbee Logan of the Ministry of Health and his team to identify the best facilities that will be able to host the At-Risk Youth.
At the same time, Health Minister Dr. Wilhelmina Jallah wants the private sector to get involved because the President has always said that the issue of drugs is not political but rather it is a national issue that needs the effort of everybody.
In June 2022, the Government of Liberia with her main partners, the United Nations System in Liberia, and other collaborating partners, which include Youth and Sports as head, Education, Health, Gender, Children and Social Protection Ministries and other ministries and agencies launched the At-Risk Youth Empowerment Program which is intended to facilitate the reintegration of young men and women into society through rehabilitation, skills training, and psychosocial support.