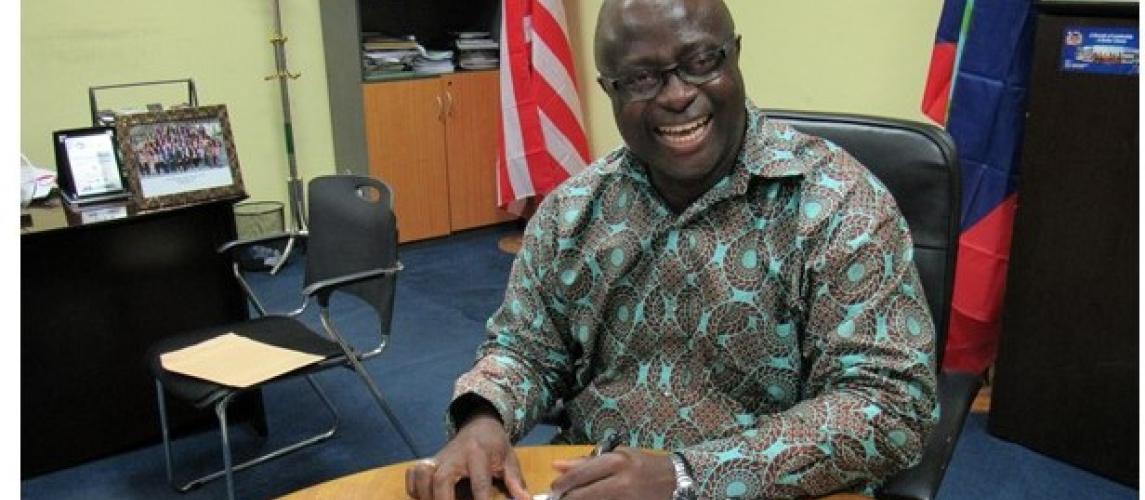 Sports Development Tax is Crucial to Sports Development Minister Zeogar Wilson Re-emphasizes
Youth and Sports Minister D. Zeogar Wilson has re-emphasized the imperative need to develop sports in Liberia through a comprehensive sports development tax.
According to him, " Sports can't be developed in Liberia from exclusive budgetary appropriations.
Speaking recently at the dedication of the invincible Sports Park facility , Minister Wilson re-echoed that, be it exiting tax structures or so, to build infrastructures and to develop the sector like other counterparts, sports tax is the right way to go.
"I appeal to Lawmakers to have a paradigm shift in the promotion and development of sports in Liberia ", he added.
Commenting on the new sporting facility, the Youth and Sports Minister pointed out that he was not surprised about the project especially the vision bearer because according to him, the Chief Patron of Sports, President George Weah's passion for sports development and the vision for his Country , Liberia is unmatched .
"I know how you stand for sports development in Liberia including the development of the Country in general because I was there with you as a goalkeeper, Assistant Minister and now Minister of Youth and Sports ", he narrated 
Minister Wilson stressed that the invincible park is just the beginning of more modern facilities to come in order to help develop the game in the Country but was also quick to point out that Sports Development Tax is thebest way to succeed 
He hailed President George Weah for the initiative and also recommended the need for the construction of a national stadium in Country especially when the Samuel Kanyan Doe Sports Stadium is just the one and only, the Country can boost of currently.
"It is about time that sports should take its rightful place in the Country mainly when the Country has a President, George Weah whose background in sports is very solid including other senior government officials to include: Youth and Sports Minister D. Zeogar Wilson and many others", he disclosed.